IN THIS ISSUE
Principal's Message: Heritage Day and Celebration of Learning
Year-End Events
Plus SCEF, District, and Community News
IMPORTANT DATES
Wed 5/24: Celebration of Learning, 6:00-6:30 p.m. (TK-1st) and 6:30-7:00 p.m. (2nd-3rd)
Art in Action Show 5:30-7:15 p.m., MU (volunteer!)
Fri 5/26: Minimum Day, dismissal at 12:25 p.m.
Mon 5/29: No School (Memorial Day)
Fri 6/2: Library Books Due!
Wed 6/7: White Oaks Folk Dance, 8:25-9:00 a.m.
Thu 6/15: 3rd Grade Moving On Celebration, 11:30 a.m.
Dear White Oaks Families,
Heritage Day
I would like to extend my appreciation for the amazing Heritage Day Festival our parents put on for the students this past Wednesday. We had over thirty different cultures represented and the students were engaged and excited to learn about their peers' cultures, traditions, food, and more! Thank you so much to all the parents and families who volunteered to share a bit about themselves. What a wonderful opportunity for connections to be made across our community! A special thank you also goes out to Brooke Sibley, Andrea Roberts, and Brittany Heriveaux for leading this celebration. This was a spectacular event and one that will keep getting better every year!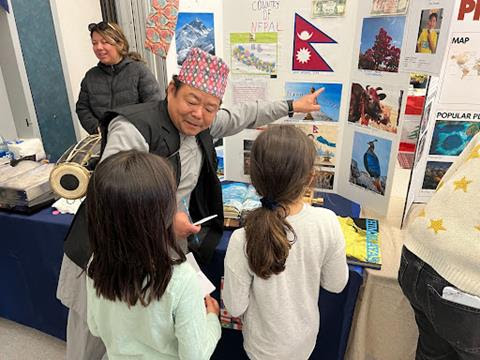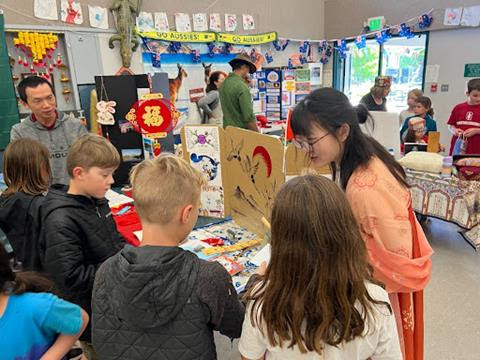 Celebration of Learning - Wednesday, May 24
White Oaks' Celebration of Learning on May 24 is a highlight of the school year and an event I hope you will attend. We are excited to have you join us on campus as the students become teachers and lead you on an exploration of their classroom and the work they have completed this year.
This celebration offers the opportunity for your child to not only show you their work, but also to talk to you about how they've developed as readers, writers, and thinkers. You'll get the chance to talk to them about books they've read, stories they've written and projects they've completed this year.
Classrooms will be open for two sessions to allow parents with siblings to explore both classrooms. The first session is for the TK-1st grade classrooms and will be from 6:00-6:30 p.m. The second session is for 2nd-3rd grade from 6:30-7:00 p.m.
This is not a time to conference with teachers but instead an opportunity for your child to take center stage as they lead you through all they have accomplished this year.
Please also visit the MU between 5:30 and 7:30 to view our Art in Action show!
I look forward to having you join us as we showcase the academic and social-emotional growth in our students this year.
Lost and Found
This time of year is when sweatshirts and jackets become abundant in our lost and found. Students get hot during recess and forget to grab their items when the bell rings. Please find a moment to search through the lost and found for outerwear that belongs to your family!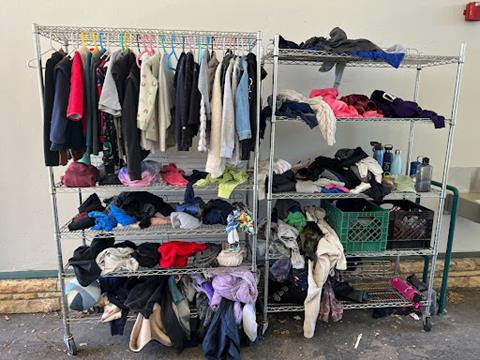 The Art-in-Action Show at Celebration of Learning (and Volunteers Needed!)
Don't miss the annual Art-in-Action show on Wednesday, May 24 during the Celebration of Learning Night. The show will be open early in the MU from 5:30-7:15 p.m. Come see all the beautiful artwork the students have created thanks to the collaboration between teachers and parents.
Volunteers are needed to help create this beautiful display. We need people to help prepare the space, sort and hang art and take down everything after the show. Please join us!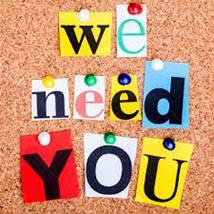 Sign Up to Be a Buddy Family for New Families!
As we get closer to summer, we want to encourage families to sign up to be Kinder Family Buddies. This special White Oaks tradition pairs current families with incoming Kindergarten and TK families to help them feel like a part of the White Oaks community. It is a wonderful resource for the new families in case they have questions about school over the summer or at the beginning of the year. First-time families often have normal jitters, and having a particular person or family to talk to helps a lot. Please fill out this form by May 31 to sign up to be a Kinder Family Buddy. Reach out to our Kinder Buddy volunteers with any questions via email.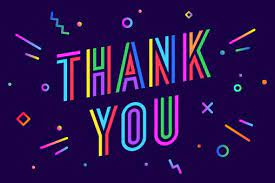 Thank You to the Heritage Day Committee!
Huge thank you to the committee and volunteers for bringing our first Heritage Day celebration to White Oaks! What a great way to celebrate our school diversity! We are so appreciative to Brooke Sibley, Andrea Roberts, Brittany Heriveaux and Amy Kim for coordinating this wonderful event for our students.
Thank You to the Hometown Days Parade Chairs!
Thank you to Kari Burchard, Debbie Blucher and Christine Roberts for organizing our White Oaks Hometown Days Parade! Way to show our school spirit!
Library Books are Due by June 2!
It has been a fantastic year in the White Oaks library with over 8,000 books checked out this school year! All library books will be due on June 2. Please contact Katie Gallagher with any questions. Thank you!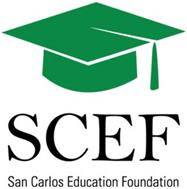 Add Your Name to the SCEF Draft Donor Roll
Every single contribution gets us closer to our $3.7 million goal. Your donation will help to maintain positions and programs next year. We increased our goal to streamline fundraising and include funding for your school PTA. Donors have already helped us get 75% of the way there, but we need your help to raise the final 25%. Donate today!
Take a look at our draft donor roll to review your donation total to SCEF this year (fiscal year ending 6/30/2023). If there is an issue with your family's entry (we've misspelled names before), contact us so we can make any needed corrections.

You Dollars at Work: Library, Music Programs & Electives
Libraries are places for reading, gathering, studying and reflection, and your contribution helps keep libraries open for all students. Your donations also help San Carlos elementary schools provide Music for Minors program and support middle school electives including the award-winning band and orchestra classes.
Hoping to Pack a Few More Weeks of Excitement into Your Kids' Break?
Book a fun-filled week or two at Camp Galileo full of traditional summer fun, imagination-sparking STEAM projects and tons of new friends. Stack up the savings with a multi-week discount of $25 per week if you enroll in 2 weeks or more.

This month only, we're celebrating some exclusive promotions.
Through May 24, save $35 off per week with code SUMMERPLANS35.
From May 25-31, save $29 on each week of Camp Galileo during our Memorial Day Sale using code MEMORIALDAY23.
Book an unforgettable summer! You can learn more about our scholarship program here.
Parent Education Opportunities
What is "immigration grief" and how does it impact generations of newcomers? Michelle Remond, immigrant advocate, presents Understanding Immigration Grief: Connecting to Past, Present, and Future Generations (May 23).
How can you motivate your child/teen through feedback? In our final English Parent Forum #24 of the season, Eran Magen, PhD, offers advice on Inspiring Through Feedback: Beyond the Compliment Sandwich (May 26).
Visit the Parent Venture Series of Upcoming Events page for more information.
PTA CORNER
Join the White Oaks PTA. Your membership matters and helps support programs and events for our students and teachers.

A percentage of your purchases will automatically be donated to the White Oaks PTA — at no cost to you!