IN THIS ISSUE
Principal's Message: Ability Awareness Week and Report Cards
SCEF Auction
Plus District and Community News
IMPORTANT DATES
Now-Tue 3/21: SCEF Silent Auction
Mon 3/13-Fri 3/17: Ability Awareness Week

Fri 3/17: SEDAC Movie Night, 6:30 p.m.
Sun 3/19: SCEF Starlight Gala
Thu 3/23: PTA Social Parents' Night Out, 6:30 p.m
Sun 3/26: Family Fun Day at Stanford Baseball Game
Mon 4/10-Fri 4/14: Spring Break
Ability Awareness Week
March 13-17, 2023
Dear White Oaks Families,
Every year we look forward to celebrating Ability Awareness Week with our White Oaks community and greater San Carlos School District. This year's Ability Awareness Week (AAW) starts this week, Mar. 13-17.
The mission of Ability Awareness week throughout the San Carlos School District is to promote understanding, acceptance and appreciation of individual learning and ability differences through fun, experiential activities. The Special Education District Advisory Council (SEDAC) strives to instill in our children that everyone is different and can do different things. It is common to say what a person HAS, but we choose to educate and focus on what a person IS. We emphasize abilities not limitations.
Students will be engaging in various activities throughout the week giving them a chance to experience what it is like to complete a basic task while having a learning or developmental difference. Students will all have a set of common experiences through activities already taking place on campus to spark discussion, increased understanding and compassion.
Some of the highlights of what will be happening in our school this week are:
An Ability Awareness section in our school library

Our librarian, Mrs. Gallagher, will be reading aloud relevant books.

Legarza P.E. coaches will be adapting PE into "Ability Stations".

Classroom lessons and activities taught by teachers on what it is like to have a learning or developmental difference
Some of the highlights of what happening across the district are:
Special Education District Advisory Council (SEDAC) will host a movie night, featuring Finding Dory, on Friday, Mar. 17 at 6:30 p.m. in the Heather MUR. Please click here for more information.

If you would like to participate at home, here is some helpful information:
Thank you to our SCSD Special Education District Advisory Council and PTA Coordinating Council for putting together this week for our students.
Warmly,
Leah Scholer
Principal
Progress Reports / Report Cards
Teachers have completed progress reports which will be sent home via email early this week. Please look for an email from the San Carlos School District. Just as with Trimester 1, you will be given a password which is time sensitive in order to ensure your child's information is kept secure.
We are so proud of the hard work our students have done this past trimester and very much appreciate your support in their learning. As a reminder, our report cards are standards based and most students do not show mastery of standards until the end of the school year. "2"s are very typical for students progressing towards grade level standards at this time of year. The goal would be to show mastery of those standards by the end of the year.
PTA Parents' Night Out - Mar. 23
All White Oaks parents are invited to Parents' Night Out on Thursday, Mar. 23 at 6:30 p.m. Please RSVP through Evite and extend the invitation to any new and incoming parents you may know.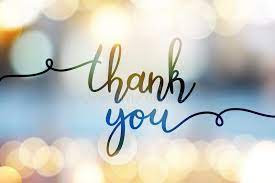 Thank You for Coming to Disco Bingo!
The PTA wants to thank Tiffany Day and Debbie Blucher for chairing our annual Disco Bingo night at White Oaks! What a fun evening it was mixing and mingling with our community!
Register for the White Oaks Mini Musical - Disney Descendants!
Do your kids love to sign and dance? We are thrilled to announce our partnership with Broadway Babies and Kids for a Mini Musical Theater performance of Disney Descendants!
Tuesday Rehearsals at White Oaks MU: Mar. 21, 28, Apr. 4, 18, 25, and May 2 (No rehearsals during Spring Break week)
Friday Show: May 5 (2 shows during school hours for students and staff & an evening show for families)
Parent volunteers needed to supervise rehearsals, help back stage during shows, coordinate costumes, and create programs. Reach out to Sara Ting or Caroline Gorham if you can help or if you have any questions. Registration closes on Mar. 15. **Please email Mrs. Scholer if you are interested in our financial support program.
Last Call, Sports Fans!
This is the last call to purchase tickets for our Family Fun Day at Stanford Baseball. The deadline to purchase tickets is this Friday, Mar. 17. All family members are welcome. As a reminder, a flyer with the game details and raffle entries came home in your child's Green Folder.
Our raffle deadline is next Monday, Mar. 20. TEN lucky winners will get to participate in our White Oaks exclusive perks: Starting 9 Player meet-up and 3rd Grader/3rd Inning Announcer. Additional flyers and raffle entry boxes in the White Oaks office.
Date: Sunday, Mar. 26, 1:05 p.m.
Location: Stanford University, Palo Alto (Sunken Diamond)
Tickets: Use promo code WHITEOAKS
Tickets are $10 each. Must purchase one ticket for each person attending.
Questions? Contact Jennie Romeo.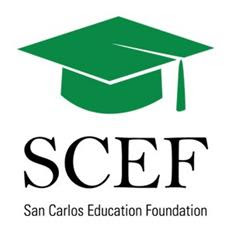 You Are Invited! SCEF's Salute to Educators: 40th Anniversary Celebration
Click to hear from SCEF President, Karla Donahoe.
Sunday, Mar. 19, 6:00 p.m. | Pre-Show at 5:30 p.m.
A night of celebration and appreciation honoring our teachers, principals and staff!
Join master of ceremonies Chad Carvey, the Principal Auctioneer, for SCEF's 40th anniversary online celebration with Virtual Live Auction, Fund A Need, Last Auction Hero, and Online Auction.
It will be dynamic, entertaining, online, and on time ... and your whole family is invited: kids, grandparents, and friends encouraged. No babysitters needed. No fancy outfits required. And open to ALL — unlimited tickets available!
Tickets are $25 per household. (Or, if you are new to the San Carlos School District, we have added a special $4 ticket for new families.) Tickets and TOWN cocktails will be delivered to your door. Register now.

Silent Auction Now Open (Closes Mar. 21)! Highlights:
Taylor Swift tickets
BottleRock tickets
Lake Wildwood vacation home: 5-night stay (sleeps 10)
Harley Farms goat dairy tour: goat, cheese, and wine tour for 10
SF Giants: exclusive Gotham Club passes and lower box seats for 4
An estate plan from San Carlos Estate Planning Law Firm Falk, Barrot & Associates LLP
Holistic health and Life coaching
Hayloft dinner at Harley Farms: 2 tickets
Stan Lee autographed Marvel Comics photograph
Black Panther poster autographed by Chadwick Boseman and Stan Lee
Your Chance to Win! Starlight Gala Raffle tickets on sale now.
For the cost of a raffle ticket (1 for $125; 3 for $325 or 6 for $600) you could win one of our fabulous Live or Silent Auction packages. This year raffle prizes include: Dinner for Four at French Laundry, Taylor Swift concert tickets, BottleRock tickets, Downtown Parking Space, dinner for four at Chez Panisse, Mexico vacation, Harley Farms hayloft dinner for two or private tour & wine tasting for 10 adults during kidding season, and more. See the full list of eligible prizes or order tickets here.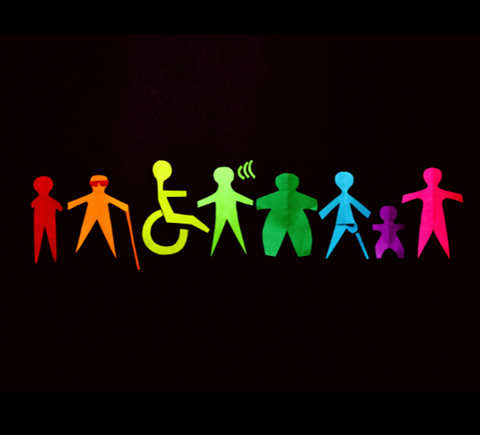 Ability Awareness Week: Mar. 13-17
Throughout the San Carlos School District, at all levels, we will be celebrating Ability Awareness Week. Our shared mission this week will be to help one another promote understanding and appreciation of differences in our students, including neurodivergent individuals and those with ability differences.

All students will have a chance to engage in a set of common experiences through activities already taking place on campus to spark discussion, increase understanding, and to celebrate our differences.

SEDAC (Special Education District Advisory Council) strives to educate our students and community about ways to honor and include the unique strengths and many differences each member contributes. SEDAC takes a leading role in helping us all take an assets-based, strength-first approach when considering any individual person, before compassionately including and accommodating our differences and limitations.
Ability Awareness Week Movie Night - Mar. 17
Join us for a movie night at the Heather School MUR on Mar. 17 at 6:30 p.m. Doors will open at 6:00 p.m., and there will be free popcorn for everyone!
Feel free to wear your pajamas and bring blankets, a sleeping bag, and a pillow.

Camp Galileo is Back!
Looking for an exceptional, affordable camp option for this summer? Camp Galileo is returning to Arundel Elementary this summer.
At Camp Galileo, K-10th graders enjoy creative STEAM-inspired projects and get active outside. Camp runs Monday through Friday, June 19 - Aug. 4 this year!

A special LIMITED TIME DISCOUNT for San Carlos Camp Galileo Only! Use code SANCARLOSLL23 for $50 each week of camp! Valid only through Mar. 26. Inspired by popular demand, this summer we're offering:
6 unique weeks of camp for K–4th graders
4 unique weeks for 5th–8th graders, so your kids can spend an even bigger chunk of the summer with us
Easy payments: Use our Pay Over Time option to split your $1,200 camp purchase over three monthly payments with 0% interest for low-stress budgeting. Enrollment for our scholarship program is now open. Sign up today and avoid the waitlist later. Spots are filling up fast!
Piano and Ukulele Classes at White Oaks with Hummingbird Music School!
Does your child want to learn how to play piano or ukulele, in a fun group environment? Hummingbird Music School's super popular after-school music classes will be offered again this year at White Oaks!
Piano Class: 2:30-3:20 p.m. on Thursdays
Ukulele Class: 2:30-3:20 p.m. on Mondays

Registration for Spring Session is now open and classes will fill, as they have in the past! Read more and register here.
Parent Education Opportunities
Kids don't come with instruction manuals. Join Deborah Farmer Kris, parenting expert and education journalist, for Growing All the Time: Four Insights from Child Development that Made Me a Better Parent (March 15, Online).
As part of our series with San Mateo County Office of Education, we're honored to host cyberbullying expert Sameer Hinduja, PhD, for Cyberbullying and Social Media: The Role of Parents, Youth, and Community (March 16, Online).

Visit the Parent Venture Series of Upcoming Events page for more information.
PTA CORNER
Join the White Oaks PTA. Your membership matters and helps support programs and events for our students and teachers.
REWARDS PROGRAMS
A percentage of your purchases will automatically be donated to the White Oaks PTA — at no cost to you!