IN THIS ISSUE
Principal's Message: Caregiver Resources for Wellness
SCEF Salute to Educators Virtual Gala, Raffle Tickets, Silent Auction
Plus Events and Community News
IMPORTANT DATES
Wed 3/8: PTA Meeting on Zoom, 6 p.m.
Fri 3/10: Bingo Night, 6 p.m. (RSVP here)
Fri 3/10: SCEF Silent Auction starts
Sun 3/19: SCEF Starlight Gala
Thu 3/23: PTA Parents' Night Out, 6:30 p.m
Sun 3/26: Family Fun Day at Stanford Baseball Game
Dear White Oaks Families,
As we strive to instill kindness in our students, as mentioned in last week's principal's message, there are ways parents and caregivers can learn more about the development of their children and access resources to support the health and wellness of all family members. After all, it is easier to express kindness (and learn) when one is feeling grounded, connected, and safe.
As part of our partnership with Parent Ventures, SCSD is able to provide caregiver education workshops and webinars that are aimed to strengthen family relationships. You may have seen in our Health and Wellness Director, Ilana Yakubovich's, email on Mar. 1 an opportunity to learn more about your child's brain development. On Wednesday, Mar. 15, you can join Deborah Farmer Kris, child development expert, for an engaging exploration of four key lessons drawn from cognitive science in her webinar, Growing All the Time: Four Insights from Child Development that Made Me a Better Parent. To register, click here.
In conjunction with learning more about our students it is also important to have support as stress continues to be a very real part of our everyday lives. Support may come in the form of reaching out to our school team or finding outside providers that can address specific issues at home. In the case that you or a family member is struggling outside of school, SCSD has partnered with Care Solace. This nonprofit helps you navigate the mental health care system and matches you with providers that work within your network. Either I or our school counselor, Kim Arasato, can help connect you with this organization.
Building strong relationships between families, teachers, staff, and administration is greatly valued at White Oaks. We never want you to hesitate to reach out with any concerns, questions, or ideas you may have. If our goal is to foster kindness in our students so they can have a mindset for learning, we must also foster relationships with our families.
SCEF's Salute to Educators:
40th Anniversary Celebration
Sunday, March 19 • 6-7 p.m., preshow 5:30
A night of celebration and appreciation honoring our teachers, principals, and staff!
Join master of ceremonies Chad Carvey, the Principal Auctioneer, for SCEF's 40th anniversary online celebration with Virtual Live Auction, Fund A Need, Last Auction Hero, and Online Auction.
It will be dynamic, entertaining, online, and on time ... and your whole family is invited: kids, grandparents, and friends encouraged. No babysitters needed. No fancy outfits required. And open to ALL — unlimited tickets available!
Tickets are $25 per household. (Or, if you are new to the San Carlos School District, we have added a special $4 ticket for new families.) Tickets and TOWN cocktails will be delivered to your door. Register now.
On Sale Now: Starlight Gala Raffle Tickets
For the cost of a raffle ticket (1 for $125; 3 for $325 or 6 for $600), you could win one of our fabulous Live or Silent Auction packages. This year raffle prizes include Taylor Swift tickets, BottleRock tickets, downtown parking space, dinner for four at Chez Panisse, Mexico vacation, and Harley Farms hayloft dinner for two or private tour and wine tasting for 10 adults during kidding season. Click here to see the full list of eligible prizes or order tickets.
Silent Auction Highlights: Opens Friday
Bidding opens THIS Friday, March 10, closes March 21:
Taylor Swift tickets
BottleRock tickets
Lake Wildwood vacation home: 5-night stay (sleeps 10)
Harley Farms goat dairy tour: goat, cheese, and wine tour for 10
SF Giants: exclusive Gotham Club passes and lower box seats for 4
An estate plan from San Carlos Estate Planning Law Firm Falk, Barrot & Associates LLP
Holistic health and Life coaching
Hayloft dinner at Harley Farms: 2 tickets
Stan Lee autographed Marvel Comics photograph
Black Panther poster autographed by Chadwick Boseman and Stan Lee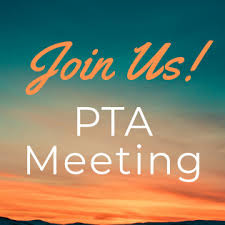 March PTA Meeting on Zoom! Mar. 8, 6pm
Join us for the March PTA meeting! This meeting will be on Zoom only, and all parents, teachers, and staff are invited to join us and learn more about PTA sponsored programs and events for the rest of our school year.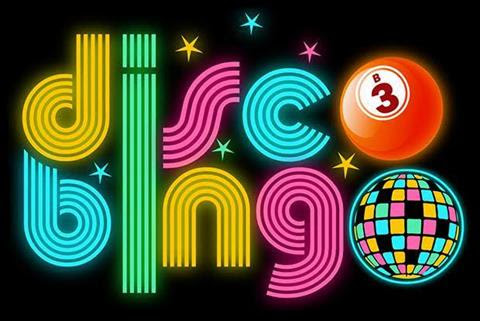 Bingo Night is Back - Friday, Mar. 10
Put on your boogie shoes because Disco Bingo Night is back! Please join us on Friday, Mar. 10 from 6-8 p.m. in the MU. Get ready for a fun night of music, games, and prizes! Pizza is included, so bring the family and join in the fun! The 3rd Grade White Oaks Girl Scout Troop will be hosting a bake sale and would love your support. Dressing up in your favorite disco attire is optional but encouraged! Please RSVP by Wednesday, Mar. 8 so we know how many to expect for dinner. We can't wait to see you there!
Register for the White Oaks Mini Musical - Disney Descendants!
Do your kids love to sing and dance? We are thrilled to announce our partnership with Broadway Babies and Kids for a Mini Musical Theater performance of Disney Descendants!
Rehearsals on Tuesdays (Mar. 21, 28, Apr. 4, 18, 25, May 2)
Performances on Friday, May 5 (2 shows, school hours & evening)
Kinder & 1st grade: 4:00-5:00 p.m. $150 per student (includes 6 classes, 2 performances, costumes). Register HERE.
2nd & 3rd grade: 2:30-4:00 p.m. $250 per student (includes 6 classes, 2 performances, costumes). Register HERE.
No rehearsals during Spring Break week
Parent volunteers needed to supervise rehearsals, help back stage during shows, coordinate costumes, and create programs. Reach out to Sara Ting or Caroline Gorham if you can help or if you have any questions. Registration closes on Mar. 15. **Please email Mrs. Scholer if you are interested in our financial support program.
White Oaks Family Fun Day at Stanford's Sunken Diamond! - Mar. 26
White Oaks Families, ready to watch some baseball? This year, we're hosting our annual All-Family Baseball event to watch the Stanford Cardinal take on the Utah Utes!
Exclusive to White Oaks, some lucky student raffle winners will get to meet the starting nine Cardinal players and announce the players during the third inning over the loudspeaker.
Please look in your child's Green Folder this week for the Family Fun Day flyer. You'll find details about the game, and the raffle entry forms. Raffle entries can be submitted at the White Oaks Office and must be received by Monday, Mar. 20.
Please tell your White Oaks students to join us at our Poster Pep Rally in front of the school office this Tuesday, Mar. 7! Baseball fans will help us make posters to advertise this awesome event.
Date: Sunday, Mar. 26, 1:05 p.m.
Location: Stanford University, Palo Alto (Sunken Diamond)
Tickets: Use promo code WHITEOAKS
Tickets are $10 each. Must purchase one ticket for each person attending.

The whole family is welcome. See you at the ballgame, sports fans! Questions? Contact Jennie Romeo.
PTA Social - Save the Date
Please join us for a PTA Social: Parents Night Out on Thursday, Mar. 23 at 6:30 p.m. Evite and more information to follow.
Thank You to Our White Oaks Sponsors!
Shout out to our 2022/23 White Oaks Business Sponsors:
Chang Orthodontics
Roberts Market
Happy Healthy Teeth
San Carlos IV Bar
We want to acknowledge and thank these sponsors for their dedication to our community by helping to support events this year! We are thrilled to be able to bring back many of our beloved events and could not do it without your support.
Hot Lunch Volunteers Needed!
Please sign up to help serve hot lunch from 11:40-12:40 p.m. We need 1-2 parents to assist with crowd control and ensure each child receives their lunch in a timely manner so they can eat and enjoy recess. You can sign up directly in the Google Doc and email Minji Enemark if you have any questions. She will send out weekly reminders to volunteers.
Volunteers make Universal Hot Lunch a successful program, and kids love having a parent on campus. Thank you!
Camp Galileo is Back!
Looking for an exceptional, affordable camp option for this summer? Camp Galileo is returning to Arundel Elementary this summer.
At Camp Galileo, K-10th graders enjoy creative STEAM-inspired projects and get active outside. Our dynamic staff helps kids turn ideas into reality, collaborate with peers and play hard outdoors. Inspired by popular demand, this summer we're offering:
6 unique weeks of camp for K–4th graders
4 unique weeks for 5th–8th graders, so your kids can spend an even bigger chunk of the summer with us
Camp runs Monday through Friday, Jun. 26 - Aug. 4 this year! Register now for our best pricing of the season, and to avoid the waitlist later.
Healthy Cities Tutoring Perfect Pairings Benefit Is Back!
Join us on Mar. 5, 5-7 p.m., at the Skyway Center in San Carlos for delicious hors d'oeuvres, perfectly paired wine, and inspiring stories sharing the positive impact of more than 25 years of supporting students in San Carlos and Redwood City.

Tickets are selling fast! Get your tickets now and donate to support local students. Visit our website to learn more.

Parent Education Opportunities
Heidi Kasevich, PhD, creator of the Quiet Ambassador Program for Susan Cain's Quiet Revolution, will explore leadership strategies in The Power of Quiet Leadership: Setting the Stage for Introverts to Thrive (March 9, Online).
NEW! Kids don't come with instruction manuals. Join Deborah Farmer Kris, parenting expert and education journalist, for Growing All the Time: Four Insights from Child Development that Made Me a Better Parent (March 15, Online).

NEW! As part of our series with San Mateo County Office of Education, we're honored to host cyberbullying expert Sameer Hinduja, PhD, for Cyberbullying and Social Media: The Role of Parents, Youth, and Community (March 16, Online).

Visit the Parent Venture Series of Upcoming Events page for more information.
PTA CORNER
Join the White Oaks PTA. Your membership matters and helps support programs and events for our students and teachers.
REWARDS PROGRAMS
A percentage of your purchases will automatically be donated to the White Oaks PTA — at no cost to you!