09/19/2022
Dear White Oaks families,
September is Attendance Awareness Month, which provides an opportunity to educate our community about the importance of school attendance and the impact it can have on your student's educational experience. Our school strives to create an engaging, inviting learning environment where all are welcome here. As our students arrive in the morning, each day that they attend out of the 180 school days in a year provides us as a staff with the opportunity to get them excited about learning, engage in relationship building with peers, create classroom community, and experience hands-on lessons with their teachers and classmates. Please take a moment to read this information regarding school attendance.
School Board Candidate Forums - Oct. 6
San Carlos parents and other residents are invited to attend two forums featuring candidates for the two SCSD school board races in the Nov. 8 general election. The events are hosted by the San Carlos Education Foundation (SCEF), the San Carlos PTA Coordinating Council and the San Mateo County League of Women Voters. Both forums will take place Thursday, Oct. 6, via Zoom (you must register for each forum separately). See the event flier and find more info.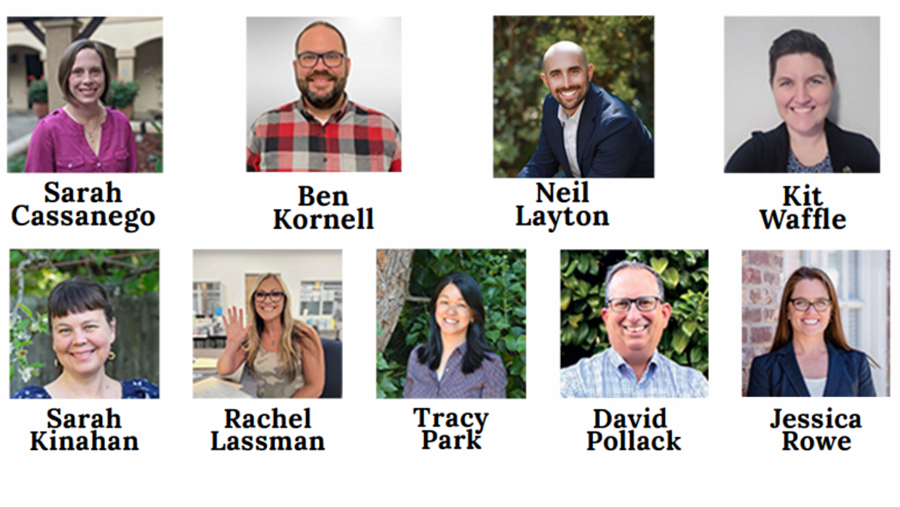 Art in Action
To all docents and helpers who have expressed interest in volunteering for Art in Action, please join us for these upcoming trainings:
Art Closet Tours
Tuesday, Sept. 20 at 2:30 p.m.
Wednesday, Sept. 21 at 8:15 a.m.
Docent and Helper Parent Volunteer Training (hosted by Brooke and Doug)
Wednesday, Sept. 28 at 7 p.m.
Join Zoom Meeting (Passcode: QZ3Zvb)
White Oaks Day of Service - Sept. 25
Our school will be participating in the San Carlos Day of Service with a campus clean up! Meet us on campus 9 a.m. on Sunday, September 25 to receive a job (examples include weeding the classroom gardens, removing tape on the walkways, and power-washing patios). The whole family is welcome to come and help! We are also looking for some supplies if you have at home or are willing to donate. Sign up here
Calling All Artists for the White Oaks Walk-a-Thon Design Contest - Due Sept. 26
The T-shirt design contest is under way and open to all students. Create a simple, one-color line drawing that represents White Oaks and our Walk-a-Thon tradition, and the winning artwork will be featured on this year's T-shirts! To enter, draw your design using a black pen (such as a Sharpie) on white paper, then submit your design to the office or email it by Monday, September 26
Help White Oaks PTA File Our Taxes
We are looking for a CPA in our community who can prepare taxes for the PTA in the fall of 2023. If you can help, please contact [email protected].
Family Movie Night & Food Trucks - Sept. 30
Our PTA Family Movie Night is Friday, September 30 at 6 p.m. Bring your blankets or chairs for a night of fun with our school community! Food trucks will be at the White Oaks cul-de-sac for purchase, or you can bring your own picnic dinner. The movie Sing 2 will start at sundown (approximately 7 p.m.) on the lawn. We are excited for this popular family event and look forward to seeing you
Please remember that wheels should not be on campus. Park your bikes, scooters, or skateboards in the bike racks. In addition, the PTA recognizes that every family makes their own decisions about which movies are appropriate for their children's age, temperament, and maturity. If you are looking for information to help you decide whether to attend the movie portion, consider reading the review provided by Common Sense Media. Email Amy Kim or Brooke Sibley if you have any questions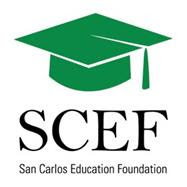 Evening at Town
Tickets went on sale September 12! If you are interested in attending the SCEF Evening at TOWN fundraising dinner and silent auction, check to see if any tickets remain. This is your chance to support our students while enjoying a fabulous meal and connecting with parents from around the district. Enjoy a fantastic evening while supporting our kids
:If you can't attend, you can still participate. Check out
!
SCEF Raffle:
Will you be the lucky winner? Get tickets for yourself and your teachers
.Fall Silent Auction: Opens Sept. 26 and closes Oct. 2. Info and link to auction site coming soon
COVID Reminders and Testing Options
If your child is experiencing symptoms, please keep them home and give them a rapid antigen test. Staying home when sick can lower the risk of spreading infectious diseases to other people and testing remains a key mitigation layer to detect and curb transmission of COVID-19. If your child tests positive for COVID-19 or your household is in need of additional test kits, please contact your school site as soon as possible

Testing Resources
COVID-19 Testing for Schools and Students - Find up-to-date resources on testing in districts and schools as well as at home
Follow @scsdschools
Follow the San Carlos School District on Facebook, Instagram and Twitter for up-to-date info on events and issues
21-Day Social & Racial Equity Challenge
The Community Foundation of San Carlos invites you to take a visible leadership role in joining the upcoming 21-Day Social & Racial Equity Challenge, kicking off Oct 1. and running the entire month of October. The challenge will culminate in a community conversation on Nov. 1 facilitated by two professional community members, Bea Kim and Grace Chen
Call to Action
We invite you to take on the challenge by submitting your participation via this form and encouraging others in our community to sign up as well. Your name will appear on our website as one of several key community leaders supporting this very important work — and through your participation in the challenge itself
Participating in the challenge is the best part; it can be done in ~15-minute self-directed online sessions each day, focusing on different topics related to racial and social equity — or you can save up a bunch of different days and "binge" topics in a single day. The challenge can be taken individually, as a group within an organization or as a group of friends. It can be a powerful tool to help examine values and goals and encourage dialogue on these important topics. More info can be found on our website

Upcoming Events
Sept. 28, 7-8 p.m.: Information Session
Nov. 1, 7:00-8:30 p.m.: Community Conversation and Debrief on Challenge
Please join us by accepting the challenge! #21dayequitychallengeSanCarlos
Girl Scouts Daisy Kickoff - Oct. 1
Kindergarten, first grade girls, and their parent or caretaker are invited to join us for the annual Diamond Crest Daisy Kickoff to learn about Girl Scouts in San Carlos! Space is limited, so please register in advance
Saturday, Oct. 1, 3-4 p.m
Redwood Shores Library
399 Marine Parkway, Redwood City
Contact [email protected] with questions or to get started.
Ukulele Class at White Oaks with Hummingbird Music School
Does your child want to learn how to play ukulele in a fun group environment? Hummingbird Music School's super popular after-school ukulele class will be Mondays from 2:30-3:20 p.m. in Room 3. We have a few spots left, so read more and register here
San Carlos Day of Service Returns - Sept. 25
Celebrate our community by doing your part to make it even better! After a three-year long hiatus, the San Carlos Day of Service returns on September 25, and local organizations need your help. Whether you're planting a tree with friends, donating much-needed items or food, or organizing a cleanup, your good works will make a lasting impact. Join your fellow volunteers for a morning celebration at the San Carlos Youth Center, then make your way to your own project location to start the day with a charitable project of your choice. Click here to learn more about the return of the San Carlos Day of Service and choose your favorite project.
Healthy Cities Tutoring Fall Workshops
New Tutor Orientation on Zoom
Are you a new volunteer tutor? Interested in becoming a tutor but want to learn more first? Join other new tutors, learn more about HCT and our program, meet our staff, and have all your questions answered. There are two sessions offered on September 21 and October 5 from 7:00-7:30 p.m. Learn more and RSVP
Fall Training: Tutor Tips Workshop
Don't miss our Fall Tutor Tips Training led by HCT staff and teachers from our schools. Learn valuable techniques for engaging and supporting your students. Learn more and RSVP. There are two sessions to choose from
Wednesday, Oct. 12, 10:30-11:30 a.m., San Carlos Public Library (
RSVP
Wednesday, Oct. 19, 7-8 p.m., Clifford Elementary School Library (
RSVP
Volunteer and Make a Difference for Students in Our Community
Become a volunteer tutor, and in one hour a week, you can change a life! It's a fun and rewarding way to give back to your community and stay engaged with our local schools. You do not need any previous experience (training is provided), timing is flexible, and tutoring is open to anyone ages fourteen and up. You can also earn community service hours. Click here for more information
Parent Education Opportunities
We've all heard that stress is harmful, but can it be good for students? Join Kelly McGonigal, PhD, author and Stanford health psychologist, for The Upside of Stress: Why Stress Is Good for You, and How to Get Good at It (Sept. 22, online
Children's Health Council's Free Parent Anxiety Support Group
Various stressors as well as consequences of the COVID-19 pandemic on mental health have impacted increases of anxiety, post-traumatic stress disorder (PTSD) and fears in children and adolescents. Parenting during these challenging times has truly tested parents and kids alike. Join other parents to share concerns and strategies in navigating uncertainty and hope. The next meeting is September 22, 12-1:30 p.m. Sign up here
Ana Homayoun, founder, Green Ivy Educational Consulting, and Allia Griffin, PhD, Santa Clara University, present High School 101: Helping Students Prepare for a Successful High School Experience (Sept. 27, online)

NEW! We all want to raise kind and thoughtful kids — but how can you do that? Author and developmental educator Deborah Farmer Kris offers advice on How to Help Kids Develop Their Emotional Vocabulary (Sept. 29, online)
Visit the Parent Venture Series of Upcoming Events page for more information